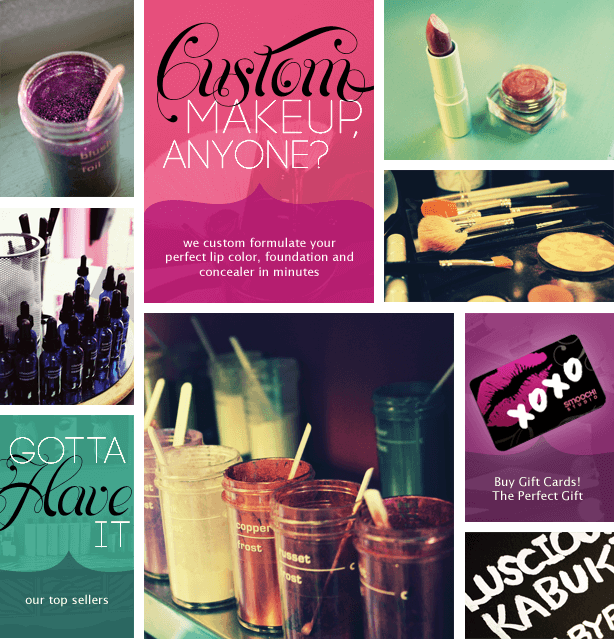 A UNIQUE BEAUTY LINE!
Smooch! Studio was born to empower women of all ages, making them feel confident, sexy and adventurous about their makeup. After working with thousands of faces over the years, founders Nicole and Kendra Knight and the Smooch! Team will take the guesswork out of makeup and put the fun back in!
NOTICE: As of 9/1/23, we have transitioned out of our brick & mortar store to a 100% online store. You can still catch us around town at a local pop-up for in-person service.  Get on our email list or follow us on social!
At Smooch!, three major factors set us apart from all others:
Ingredient Integrity. What's NOT in your products is just as important as what IS. We use only the finest botanicals, minerals and plant-based ingredients in our skincare, custom foundation and custom lip system.
K.I.S.S. (Keeping It Smart and Simple). The amount of industry techniques out there is overwhelming. Don't waste your time guessing what your face needs and how to make it happen. We simplify all of the makeup artist tricks, and teach you how to use them in your daily routine.
Custom, Anyone? We're not another chain making carbon-copy faces. Each woman we work with is an individual from the inside out. We celebrate individuality with our unique ability to custom formulate your perfect foundation, giving your look dimension that is so YOU. Catch us at a local pop-up or have a Get Smooched party at your house to create your perfect foundation formula!
Update your face…you wear it everyday!