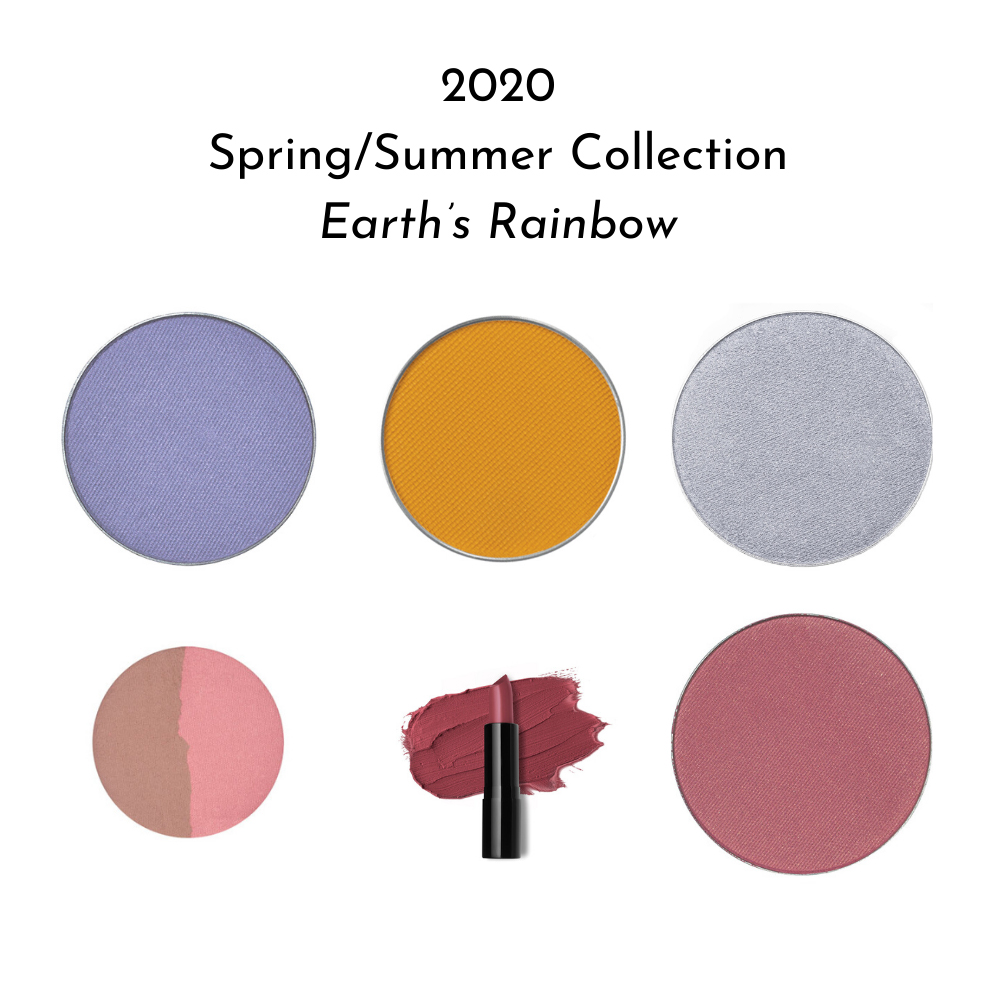 12 May

2020 Spring/Summer Collection

We are pleased to announce our beautiful Spring/Summer collection for 2020!  From sea to shining sea, the earth is awash with color. Being 'earthy' doesn't just mean neutral.

This season is all about nature's color explosion of purple & blue pastels and pops of rich golden yellow married with gorgeous, soft neutrals.

Featuring 10 new eyeshadows, 1 new bronzing powder, 1 new blush & 2 new lip shades, Earth's rainbow will have you singing Mother Earth's praises!